Tag:
Chicago Vaccine Mandata
A photo of your vaccine card is so Summer 2021.
On December 23, 2021, Cook County, Illinois, issued Public Health Order No. 2021-11, joining the City of Chicago in requiring certain indoor establishments (including restaurants, gyms and fitness centers, and entertainment venues) to verify the COVID-19 vaccination status of patrons five years of age and older, effective January 3, 2022.
Continue reading

"Chicago Vaccine Mandate FAQ"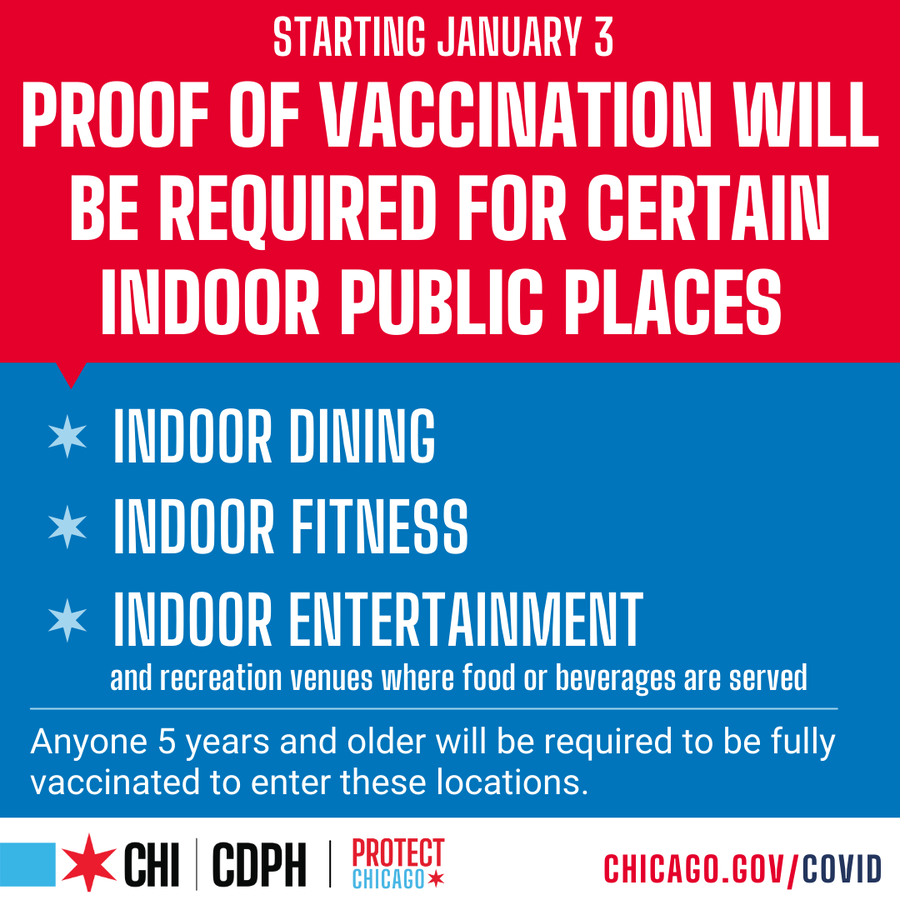 Starting January 3, 2022, Chicago requires all folks age 5+to be fully vaccinated against COVID-19 and wear a mask to visit public indoor locations.
Continue reading

"Chicago Vaccine Mandate begins January 3, 2022"