We now have an official opening date of Sunnyside Wrigleyville – November 10, 2021.
From last month: "Cresco Labs hopes to relocate its Sunnyside Lakeview dispensary further south down Clark Street by mid-November, with representatives saying they've outgrown their long-time home.
The cannabis company plans to move Sunnyside Lakeview from 3812 N. Clark St. to 3524 N. Clark St., the former site of John Barleycorn, according to plans company representatives shared at a community meeting Monday.
Sunnyside opened as a medical dispensary at its current location about six years ago before recreational use was legal in Illinois, said Jason Erkes, chief communications officer for Cresco Labs.
But the space is only 900 square feet, so it struggled to accommodate the demand of recreational marijuana use when that became legal in 2020, Erkes said.
"The store was created as a medical dispensary when there were probably 100 patients in the state's medical program," Erkes said. "When the state switched to adult use, they turned all the medical stores into dual-purpose stores without really the ability to expand or move."
Without much room at its storefront, Sunnyside has had to rent space across the street where people can check in before being directed in small groups to the dispensary to pay and pick up their orders, Erkes said.
But at more than 10,000 square feet, the new store near Addison Street would be big enough to host the entire process in one building, Erkes said. It also has 21 registers compared to three at the current store.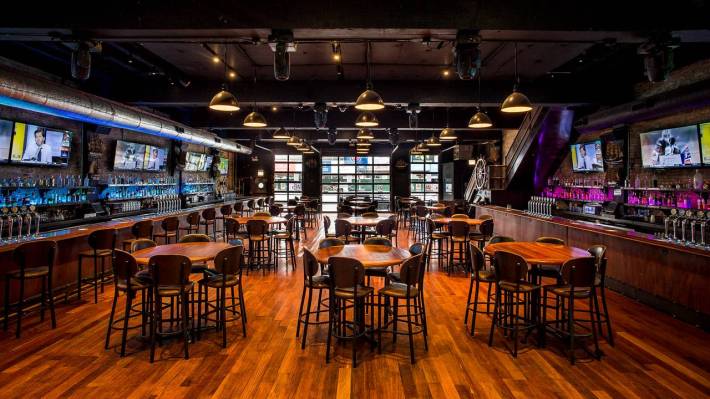 Crowd management and line optimization experts were also brought in to determine best practices at the new location, which Erkes said can handle 60 customers inside at once with a maximum transaction time of 20 minutes.
"We've had line studies done to figure out how to optimize it with online ordering, and this store can actually accommodate more people than we see on a daily basis than at our current location," Erkes said.
Dozens of community members who attended the meeting supported the proposal. Erkes said Cresco Labs has also received endorsements from the Hawthorne Neighbors association, the Police Department and the Lakeview East Chamber of Commerce.
Cresco Labs must be approved for a special use permit to move forward. The proposal is expected to go before the city's Zoning Board of Appeals next month, Erkes said."