Finally! Guthries Tavern is back open with new ownership after closing last summer due to Covid-19. From Guthries:
"Welcome back to Guthrie's! We are open!!
Some things stayed the same: the bar, the ceiling tiles, and the games. Some things are new: the bathrooms, the paint, and the sidewalk patio.
We're thrilled to be open again and serving our Chicagoland friends. Please stop and say hello!"
From Block Club Chicago:
Beloved corner bar Guthries Tavern is back in business.
Guthries, 1300 W. Addison St., has been closed since July 2020 when the bar's former owners announced they were shutting down for good after the city tightened coronavirus restrictions last summer.
But after passing its final city inspection earlier Friday, the bar finally reopened around 4 p.m. under its new owner, Matt Baldino, who bought Guthries Tavern earlier this year. He and brother and co-owner Mark Baldino commemorated the occasion by hanging a crisp, new sign mimicking the color and font style of the one that hung above the bar for more than three decades.
The bar's regular hours going forward are still being determined.
"It feels great. We've got some old employees that have come back, and they've told me it feels like the same old Guthries," Matt Baldino told Block Club.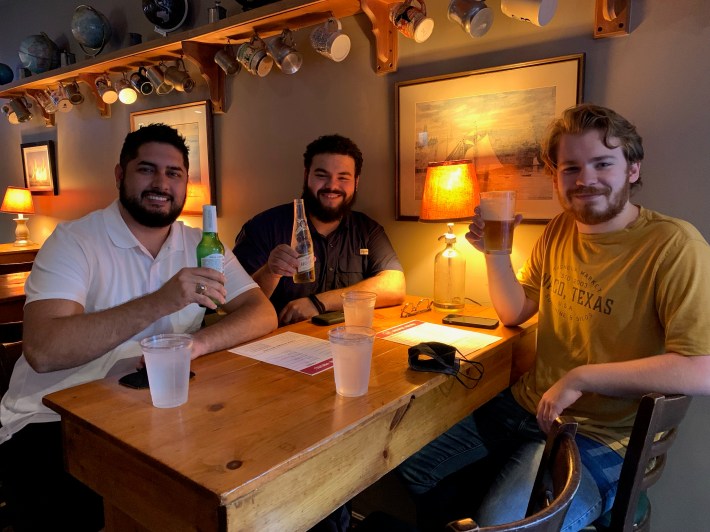 Baldino, who owns the nearby Commonwealth Tavern at 2000 W. Roscoe St. in Roscoe Village, has been renovating the bar for nearly six months, upgrading the bathrooms, electrical and ventilation systems, and plumbing.
But he said his goal was to stay true to the original Guthries Tavern. The interior bar hasn't been changed or moved and most of the iconic ceiling tiles were maintained while Baldino installed the new lighting system.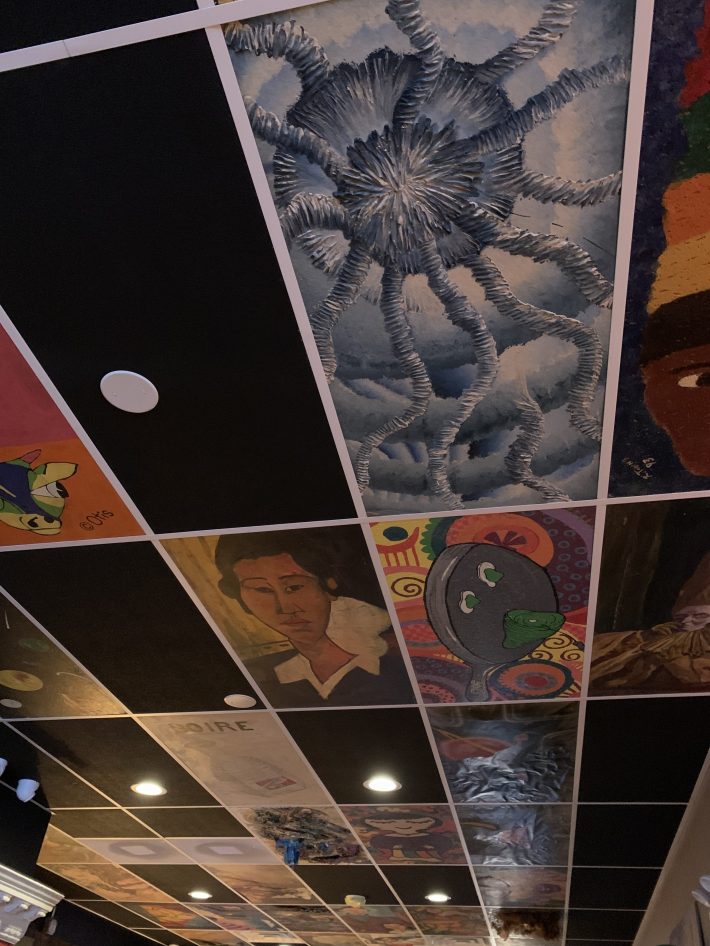 "We took down all the tiles and labeled them where they were supposed to be, and some were in better shape than others," Baldino said. "So we put about two-thirds back up … and we're probably going to leave 15 or 20 of them open in the hopes that customers will make new tiles and create new memories."
Guthries is also keeping its focus on board games and looking to build on the motif by hosting gaming leagues and trivia nights, Baldino previously told Block Club.
"We did everything we needed to do and kept it as close as we could [to the original Guthries Tavern]," Baldino said. "I'm more nervous about this than any of my other openings because I feel a real responsibility to do this in a way that the previous owner would have liked."
Calvin Fredrickson, who has been coming to Guthries for nearly nine years, said Baldino "nailed it" in his efforts to maintain the bar's comfy atmosphere.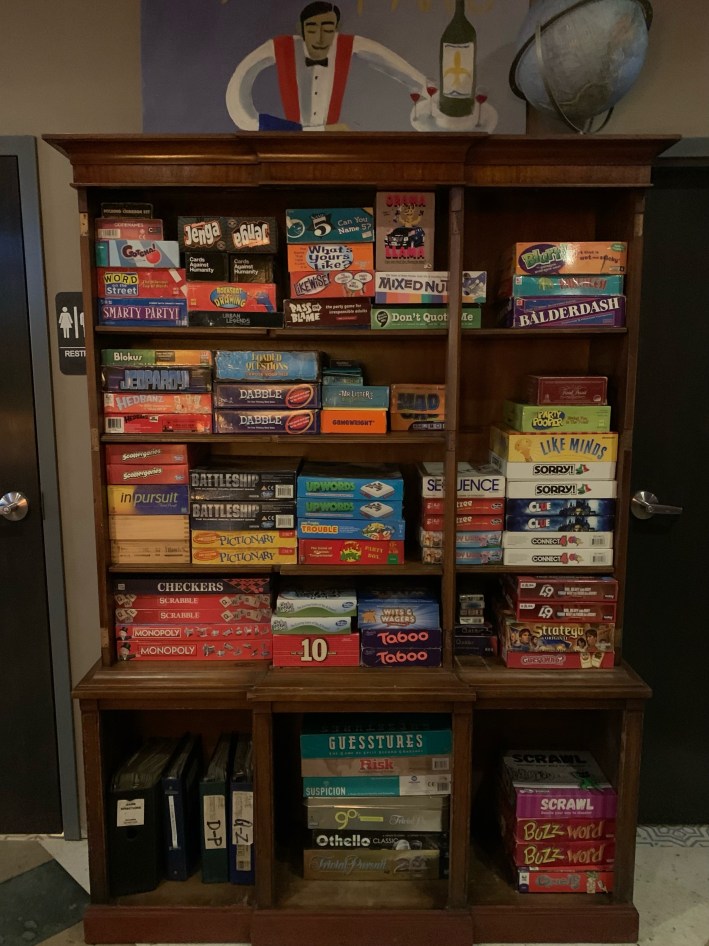 "Guthries is a Lakeview craft beer institution," Fredrickson said. "I couldn't believe they were reopening and I couldn't be happier to be here right now."
Guthries is known for attracting a mixed bag of people, from couples going on their first dates to sports fans or neighbors looking for a quick drink. Fredrickson said he's looking forward to seeing people in one of his favorite bars again.
"It's one of those places where everyone feels welcome," Fredrickson said.
Roommates John Ray and Matt Kearney, who live across the street from Guthries Tavern, looked out their window every day to see if the beloved corner bar had reopened. They were the first two customers when Guthries opened its doors Friday.
"We looked out the window and saw a doorman and that the bar's lights were on, so we came by and are thrilled to be back," Ray said.
Kearney said it felt "surreal" to see one of his favorite bars survive amid the pandemic, which has been particularly hard on the industry due to temporary closures and capacity limits.
"During the whole pandemic, it's been really sad to see the neighborhood bars go down, so to see them coming back is great," Kearney said. "Especially this one. Guthries is awesome."
The bar's reopening even attracted customers who have never visited before, including Michael Caballero and his two roommates.
"I can already tell this bar is a gem for the community," Caballero said.